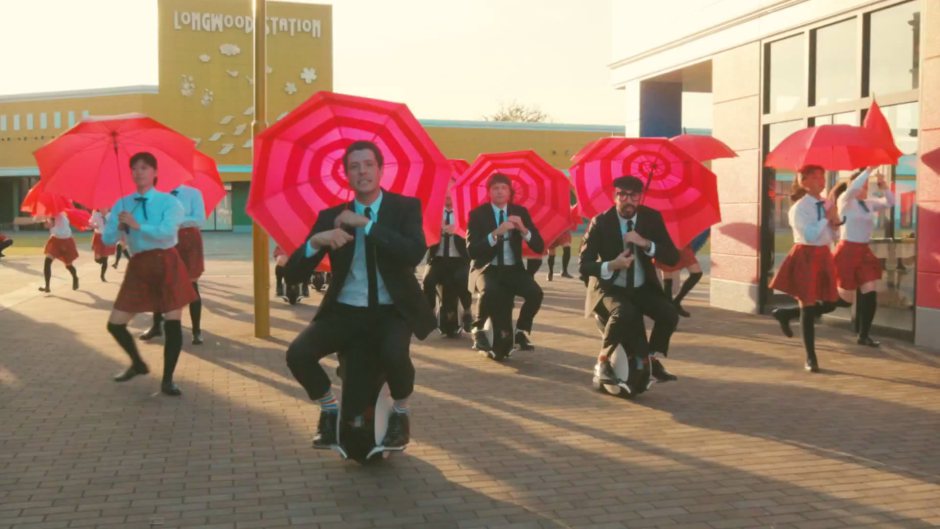 I've loved many of the music group OK Go's past videos (here and here), but their latest video for their song "I Won't Let You Down" is mind blowing.
Take a look for yourself…
I Want One!
I don't know about you, but when I saw this video I thought, "I don't know if this was on purpose or not, but I now want one of those 'things' they were riding on!"
After doing some quick research, I made two discoveries:
1. Those "things" they were riding were made by Honda and are called  Uni-Cubs.
2. And their placement in the video WAS on purpose.
A Billboard.com article I read revealed this about the video: "Filmed by a camera on a drone, the band members ride motorized scooter chairs made by Honda, which paid for the film."
This is a genius move by Honda.
This video will not only gain them a ton of publicity, but I am betting that it will gain them a ton of interested customers who want to buy their Uni-Cubs.
2 Important Content Marketing Lessons for You
1. The Power of Demonstration
Hearing about how great a product or service is is one thing, but SEEING how great it is is much more powerful.
Content marketing is a great way to harness the power of demonstration.
Instead of just creating another ad for your product or service, why don't you create a video of people USING your product or service? 
2. The Power of Endorsement
When you say that your product or service is great, it's expected. It doesn't have much influence on your prospects.
But when others say that your product is great, then we take notice. Instead of creating an ad, why not create content marketing (pictures, videos, testimonials, etc.) that shows others happily using your product? 
And if you can get any local "celebrities" to do that, it's even better!
Honda tapped into both of these powers when they decided to have OK Go create this video. 
And the results are powerful.
I am sure you'll be seeing this video everywhere in the coming weeks.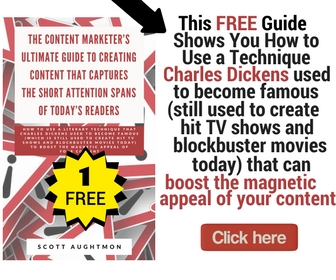 And every time you do, let these two content marketing lessons pop into your mind.
Then figure out how to apply them in your marketing.
P.S. If you're wondering how they made this video, then here is a behind-the-scenes video you'll want to check out…

P.P.S. Sorry that it's been over a month, since I've last posted something on here.
Here are some of the posts I've been writing on other sites during this time that you might want to check out: