There's a new show that I've been surprised I really like.
It's called Fit to Fat to Fit.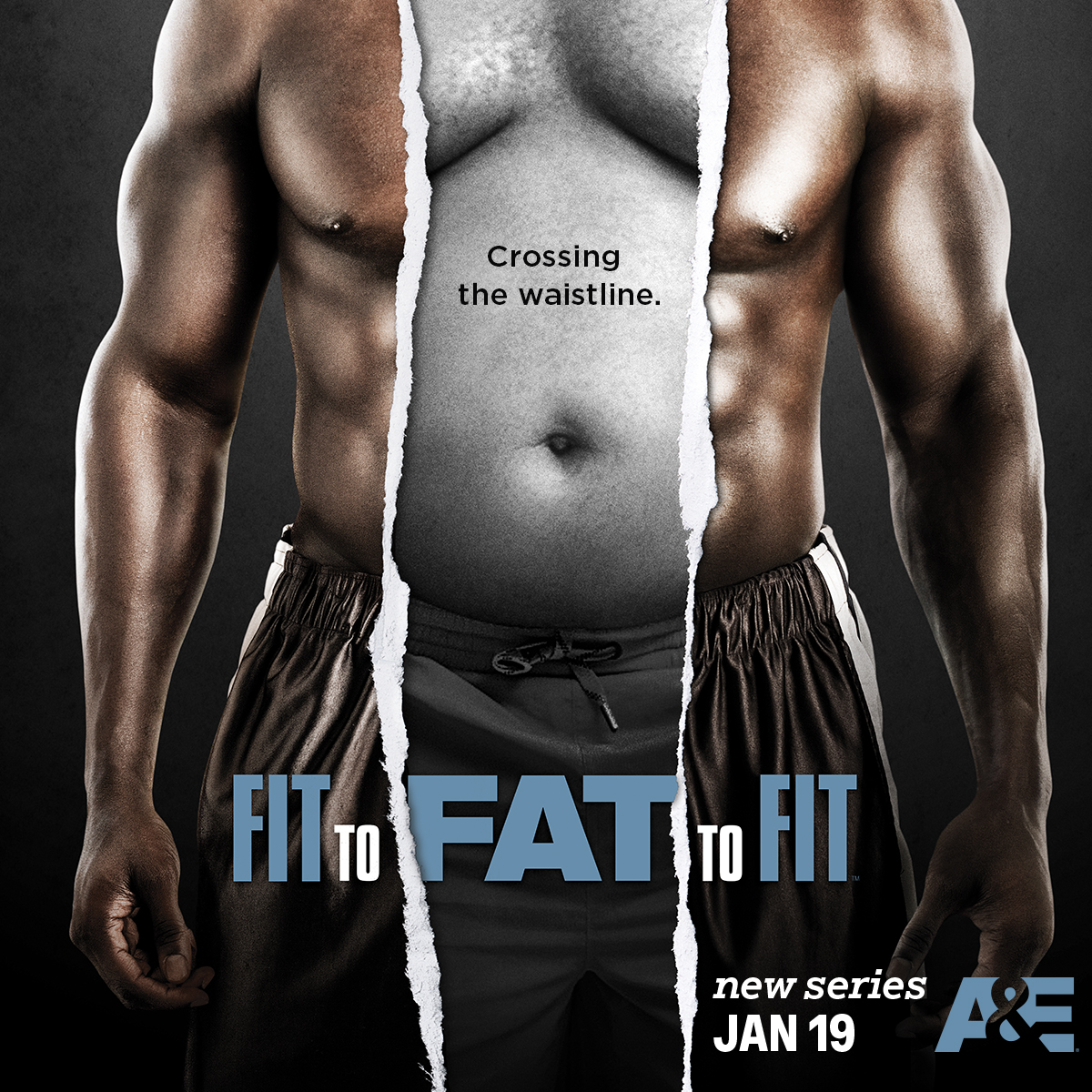 The premise of the show is that a trainer GAINS weight in order to then LOSE weight with a client.
When the trainer takes on the lifestyle of the client, they don't just gain weight. It changes his or her emotions and even identity.
And when the client later takes on the lifestyle of trainer, they don't just lose weight. It changes his or her emotions and even identity.
I really like this show because I think it's a powerful example of this truth: if you change your personal culture, you change your life.
I was looking up some information about the show and I am across an ABC news report that featured the show. So I clicked on the video and began to watch it.
I didn't realize it until the very end of the segment, but I was about to watch content marketing for the show Fit to Fat to Fit disguised as a news segment.
Watch the clip and see if you catch the clue that led to my realization that this news segment was content marketing…
How To Lose Weight | Trainer Gains and Loses 60 POUNDS in 'Fit to Fat to Fit'
The Content Marketing Clue
I heard the clue at the end of the video (6:41 minutes) when Juju Chang said, "Fit to Fat to Fit airs Tuesday on A&E, which is owned in part by our parent company Disney."
Did you see it now?
Disney is partial owner of A&E and they own ABC.
I wrote a post on MarketingInsiderGroup.com at the very end of last year called Star Wars and Disney Reveal: The Force of Content Marketing.
In that post, I revealed that Disney is much larger than you think it is…
I need to make sure you realize exactly what I mean when I say "Disney".

When most people think of The Walt Disney Company they think that means Disney Channel, Disneyland, Disney World, and maybe people some think of Radio Disney.

But in reality, that doesn't even make up half of what is really owned by The Walt Disney Company.

Let me show you what I mean by just showing you a partial list of companies that The Walt Disney Company owns:

Internet

ABC.com
ABCNews.com
Oscar.com
Disney.com
Family.Com
ESPN Internet Group
NFL.com
NBA.com
NASCAR.com
Soccernet.com (60%)

Production & Distribution

Walt Disney Pictures
Touchstone Pictures
Hollywood Pictures
Caravan Pictures
Miramax Films
Buena Vista Home Entertainment
Marvel Studios

Music

Buena Vista Music Group
Hollywood Records
Lyric Street Records
Mammoth Records
Walt Disney Records

Broadcasting

Networks

ABC
The Disney Channel
SoapNet
ESPN (partial ownership with Hearst)
A&E (partial ownership with Hearst and GE)
The History Channel (partial ownership with Hearst and GE)
Lifetime (partial ownership with Hearst)
E! (partial ownership with Comcast, MediaOne and Liberty Media)
10 other television stations

Television Production/Distribution

Buena Vista Television
Touchstone Television
Walt Disney Television Animation

Radio

ABC Radio Networks
Radio Disney
ESPN Radio
27 other radio stations

And this isn't even a complete list!

I didn't include all of the subsidiaries of these listed companies or any of the companies that make up Disney's publishing arm. (For a complete list go here or here.)

I wanted to you to see this, because I don't want you to look at some of the examples I am about to give you and think, "That's not content marketing from Disney! That's from ABC!" 

Because ABC IS Disney!
That means that Disney aka ABC, which is a partial owner of A&E, decided to have a news segment that featured one of their own shows!
It's like writing a PR piece for a news outlet, so that you can get exposure for your business, but you own the news outlet!
Content Marketing the Way the "Big Boys" Do It
Think about it. What Disney has done is such a genius move…
Their news show needed content and their TV show needed exposure, so they created content for their news show that promotes their TV show!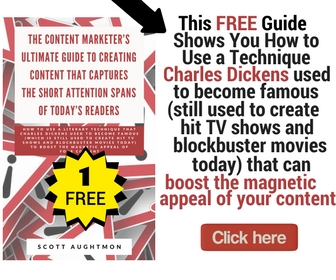 It's a win-win!
Your Content Marketing Lesson
If you'd like to know the content marketing lesson that you can learn from this, then I think it's a simple, but powerful one.
If you want your content marketing to have the most impact that it can in your niche, then you want to own media in that niche.
Now wait. Before you think, "That's impossible!" you need to realize something important,
In the past, the idea of "owning media" would've been an extremely expensive proposition.
But thanks to the internet, any business or individual can do that!
As I said in a post I wrote on this site called Content Inc. and the One Way to Build a Successful Business Using Content…
In the past, it was only the people with money or the right connections who could take advantage of publishing, radio, or television to build an audience.

But the internet has changed all that.

You now have amazing tools (or you can think of them as channels) that allow you to build an audience:

Blogging is today's "digital printing press
Podcasting is basically "radio on demand
And YouTube is "television on demand"
So I have two challenges for you:
Keep your eye out for other ways that "the Big Boys" subtly use content marketing. There are always lessons to be learned everywhere!
Don't say, "I can't do that!" Instead say, "How can I do the same thing?"
Have You Done This?
I'd love to hear if you've created your own media channels in your niche.
Post in the comments and let us know how you did this and how it has helped you to leverage content marketing.
If You Liked This Post…
If you liked this post, then you might want to: