I love watching a show on TVOne called Unsung. It's fun watching it and learning the backstory of a lot of music artists I used to love listening to!
Because I like that show so much, I started watching an offshoot of the show called Unsung Hollywood.
I recently watched their episode featuring the TV show and cast of "A Different World."
It was fun remembering the show and the cast. But while I was watching the episode, I discovered something that I never knew before.
"A Different World" was UNINTENTIONAL content marketing for Historically Black Colleges and Universities (HBCUs)!
Before I tell you how I discovered that this show was content marketing for HBCUs, let me make sure you know what the show is about…
In Case You've Never Heard of the Show
If you're not old enough to have watched the show, have never seen it in syndication, or have just never happened to watch an episode, here's a little about the show from Wikipedia…
"A Different World is an American sitcom (and a spin-off of The Cosby Show) that aired for six seasons on NBC from September 24, 1987 to July 9, 1993. The series originally centered on Denise Huxtable (Lisa Bonet) and the life of students at Hillman College, a fictional historically Black college in Virginia. It was inspired by student life at Hampton University,[1] Spelman College, and Howard University.[2][3] After Bonet's departure in the first season, the remainder of the series primarily focused more on Southern belle Whitley Gilbert (Jasmine Guy) and math whiz Dwayne Wayne (Kadeem Hardison)."
Ok, now that you have some background and understanding of the show, let me tell you how I found out that it was content marketing.
How I Discovered That the Show Was Unintentional Content Marketing
As I was watching that episode of Unsung Hollywood, Debbie Allen made a statement that I had never heard.
She said that enrollment at Historically Black Colleges and Universities rose by something like 30% while the show was on TV.
When I heard her say that I instantly thought two things:
1. Is that actually true? Did it really increase enrollment or is that an exaggeration?
2. If it is true, then that means that "A Different World" was accidental or unintentional content marketing for Historically Black Colleges!
I kept thinking about this over and over and I was so intrigued by the idea that I finally decided to do some research.
Here's what I discovered…

According to an article on the website DiverseEducation.com called "'A Different World' Still Pulls Fans into HBCU Experience" by Jamal Eric Watson, he says…
"I think A Different World is powerful even in syndication today, especially over the past year where we've seen so much tension on college campuses," says Kimbrough, who points out that, from the debut of The Cosby Show in 1984 until the end of A Different World in 1993, American higher education grew by 16.8 percent. During the same time period, HBCUs grew by 24.3 percent.

This spike in enrollment at HBCUs isn't a coincidence, says Dr. Marybeth Gasman, director of the Center for Minority Serving Institutions at the University of Pennsylvania and an expert on HBCUs.

"A Different World brought HBCUs into the mainstream and presented them in very positive ways on a regular basis," says Gasman, who is also a professor of higher education in Penn's Graduate School of Education. "­The show was made with care and demonstrated the ethos of HBCUs. Viewers got a chance to see the diversity among African-Americans."
Did you catch that?
Not only did it increase enrollment back in the mid-90's but it is STILL impacting enrollment for HBCUs, even just in syndication!
But wait. There's more proof.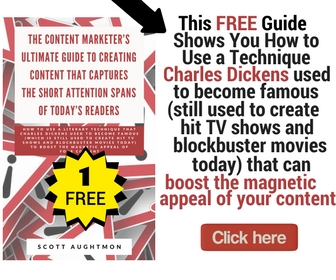 I found the complete quote from Dr. Walter Kimbrough, the president of Philander Smith (a HBCU) in Little Rock, Arkansas.
It is from the The New York Times blog.
It's the rest of the quote that Jamal Eric Watson drew from in his above article and it gives even stronger evidence…
(NOTE: I've bolded the additional part of the quote that came after the part Watson quoted above.)
"During the same time period, historically black colleges and universities grew by 24.3 percent — 44 percent better than all of higher education. But in the 11 years after "A Different World" ended, while all of higher education grew at a robust 20.7 percent, historically black colleges and universities grew only 9.2 percent."
That's amazing! In the years AFTER "A Different World" went off the air, HBCUs only grew 9.2%! 
That proves that the show obviously had an impact on the enrollment numbers because they increased when it was on the air and decreased when it went off the air.
That's pretty convincing.
But let me give you one more piece of proof: a personal story on the impact of the show.

In an article on Buzz Feed News by Mark S. Luckie called "I Went To A Black College Because Of "A Different World'" he says…
"When I began applying for colleges my senior year, my extended family insisted that I attend a predominantly white institution like New York University or the University of California, Los Angeles. My strong grade point average and a long list of extracurriculars meant to them that I should attend a more "suitable" school. However, during campus visits, I immediately noticed that the number of students who looked like me was few. Because of A Different World, I knew I didn't have to accept that fate. I didn't have to be an Other.

"With my mother's blessing, I applied to an equal number of HBCUs: Grambling, Howard, Norfolk State, Southern University, and Morehouse. I wanted very much to study broadcast communication so I could become a music video director like my hero Hype Williams. I ultimately selected Bethune-Cookman University (then College), where I received my undergraduate degree."
After finding all of this information, it was clear to me that Debbie Allen wasn't exaggerating at all about the impact of "A Different World" on HBCUs!
That brings me back to my original conclusion: "A Different World" WAS unintentional content marketing for Historically Black Colleges?
What Do I Mean by "Unintentional Content Marketing?"
In my book 51 Content Marketing Hacks, I give my personal definition of content marketing…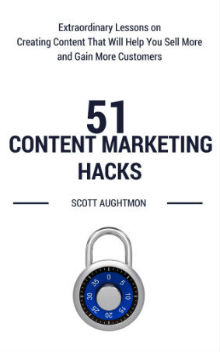 "Content marketing is the creation (or curation) of engaging content for the express purpose of gaining the attention and favor of a certain group, so that they will be persuaded to do business with an individual, business, or organization."
In chapter 30 of my book, I tell the story of how I discovered that Popeye was so popular that spinach sales went up 33% – and this was during the depression!
The cartoon wasn't intentionally created to sell spinach, but it did.
I think this is a similar case with the show "A Different World."  It wasn't intentionally created to be content marketing that would increase the enrollment at HBCUs.
But, never the less, it still had that impact on those colleges. And that's amazing. It shows the power that content can even have on marketing institutions such as colleges.
What can we learn from this?
I think we can learn the same two lessons that I shared in chapter 30 of my book.
Two Important Content Marketing Lessons 
If you want to create content marketing that could impact your niche or industry, then you must remember two important things:
1. Create content that is of such great quality that it can stand on its own.
Don't be in a hurry to create any old content. Make sure your content is something people will want to consume and enjoy consuming.
Don't focus on the fact that it's marketing for something. Focus on creating excellent content that your audience will love. That's what the writers on "A Different World" did.
2. Don't try to blatantly sell your product/service with your content.
Include your product/service in your content, but make sure that your content is entertaining and helpful to the reader, not just helpful for your sales.
Don't emphasize your product or service directly in pushy ways. Mention it in indirect and subtle ways. Too many content marketers focus too much on the marketing and not enough on the content.
Since the creators and writers of "A Different World" never intended to create content marketing for HBCUs, they automatically followed these rules.
Do the same thing: always focus on the content and audience.
If you do, then your content can have as much impact on your niche or industry as "A Different World" did.
"Influencer + Content Marketing" Series Will Continue
I will be continuing my "Influencer + Content Marketing" Series" on how influencer marketing and content marketing make a powerful combination, so stay tuned.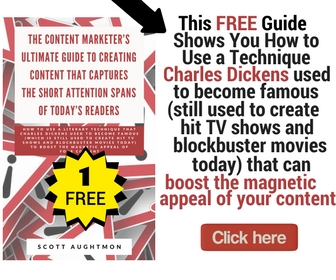 I just need some more time in researching and writing the second post. (It will be about how Thomas Jefferson used influencer and content marketing in a combined way and changed the course of history for the United States.)
Since I will be out of town next week on an "Outdoor Ed" trip with my youngest son, I wanted to give you this interesting story about "A Different World" to hold you over until then. Hope you enjoyed it!
(Subscribe to this blog so you can be one of the first to know when the next post is up!)