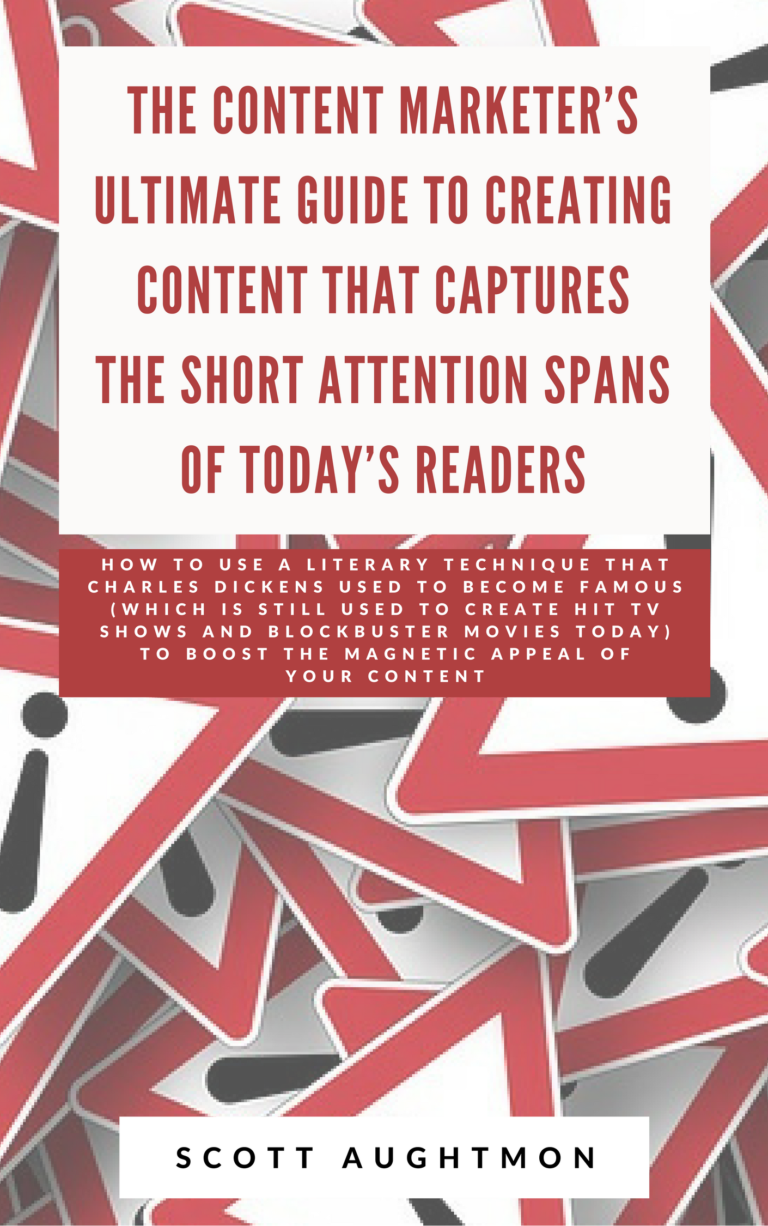 The Content Marketer's Ultimate Guide to Creating Content That Captures the Short Attention Spans of Today's Readers
The world of content is spiraling out of control. The amount of content created daily seems to be growing exponentially as people's attention spans continue to be shrinking.
Research from the National Center for Biotechnology Information has revealed that the average person's attention span is one second less than the attention span of a goldfish.
In this present reality, how will you create content that captures and holds people's attention?
What if I told you that one of the most powerful ways to create content that captures the short attention spans of today's readers can be learned from a literary technique that Charles Dickens himself used to capture the attention of people in his day? 
And, best of all, I will show you how to use this same technique for FREE!