I HAVEN'T FORGOTTEN YOU
Sorry you haven't heard from me recently.
I have been juggling multiple projects and some paid content creation work, which didn't leave me with very much time to create content for you.
You can see some posts I wrote during this time over at Writtent.com:
I would encourage you to take time and read some of the above posts. Why?
Some of the lessons I shared in those posts are such important lessons that I, myself, will be using them as the focus of my business in 2013.
Now that I have some time, I want to share with you an important content marketing lesson from a surprising content marketing experience I wasn't expecting.
It answers the question that some of you might still be asking:
Why should I really bother with content marketing?
TOBY THE CAT
My sons have wanted a pet for a while and the hamster we got (aka "Tingoe") wasn't satisfying that craving.
So despite the fact that we haven't had a cat in years, we decided to adopt a very friendly 8-week old kitten back in December.
We decided to name him "Toby".
We've had him for three months now and he is a great cat.
He's very patient with my two younger sons who seem to want to hold or harass him every five minutes.
And unlike many cats he's very affectionate.
My family LOVES Toby. He's brought a lot of happiness to our lives.
And that leads me to my surprising content marketing experience.
GAME APPS FOR CATS?
The other night I was up late and on my iPad.
I had found some old classic 80's arcade game apps and I was playing them.
I looked over at Toby sitting on the couch next to me and I thought, "They have apps for everything. I wonder if they have a game app for cats?"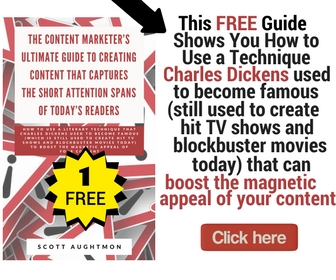 I searched " game apps for cats" and up popped some games for cats from Purina, the maker of Friskies cat food.
I ended up downloading one called "Jitterbug" and a few others.
But now I wondered, "Will a cat actually play and interact with an app?"
I started the game and showed it to Toby.
And to my surprise he actually attacked the bugs on the screen!
If you don't believe me, you can see other cats playing the Jitterbug app in this short video for proof!

DON'T MISUNDERSTAND
When you hear I downloaded an app for my cat, please don't misunderstand.
I'm pretty basic when it comes to pets. I don't go for all the "extras" that many pet owners do today.
When some pet store workers told me I should buy some expensive cat litter because it was supposed to be "less harmful for your cat if it accidentally eats some of it" I didn't buy it.
I told them, "I'm old school. I've never bought special litter for my cats in the past and they were fine. If he eats it he'll poop it out." 🙂
But I did give in and ended up buying Toby some special (expensive) cat food that was supposed to be better for him than "regular store brands".
He liked it at first.
But recently, he hasn't seemed to care for it.
And today we finally finished off the bag.
GUESS WHAT BRAND OF CAT FOOD I BOUGHT TODAY?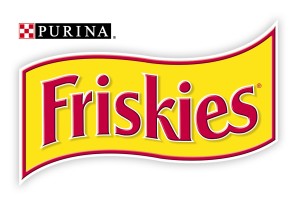 Yep. You guessed it: Friskies.
Why?
I remembered the brand because of the app. I liked the brand because I liked their app.
And guess what happened when I got home?
I emptied out the rest of that expensive cat food that was just still sitting in Toby's bowl and I poured in the Friskies.
I whistled and he came to check out the new food. And then he ate it up!
2 REASONS WHY YOU SHOULD USE CONTENT MARKETING
1. It makes you memorable.
And being remembered, believe it or not, is a very important thing these days.
I remembered Friskies because of the app they created. That caused them to be at the forefront of my mind when I went to buy some new cat food.
That wouldn't have happened from another commercial I ignored. But it did happen because of content marketing.
2. It creates an audience of "followers" who will grow to like you.
Purina has been very wise. They created a whole website with games for cats.
By providing content in the form of a game for my cat, they caught my attention and they caused me to like them.
They now reside on my iPad in the form of a game. I've liked them on Facebook. I've become a "follower".
I have never particularly liked or disliked the Friskies brand in the past. I was ambivalent. 
But the game (content marketing) made them become favorable to me. And now that Toby ate up their food I like them even more!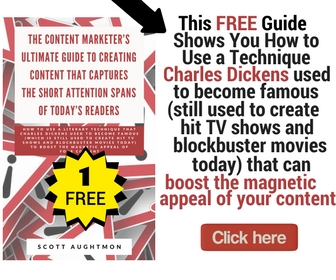 IF THEY DON'T LIKE YOU OR REMEMBER YOU, IT'S OVER
Liking and remembering your business are two of the most important keys to success today.
If people don't like your business, or they don't remember it, then your business is dead in the water.
Any old content won't make you likable or memorable.
But good, creative, fun, and helpful content marketing is one of the best ways to become likable and memorable.
That  is why you should use content marketing.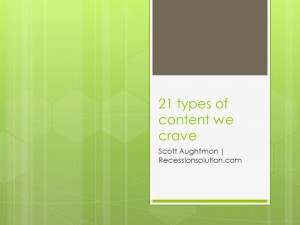 Related Posts