Who am I?
I'm author of the book 51 Content Marketing Hacks. I am also a regular contributor to ContentMarketingInstitute.com and I am the person behind the popular infographic 21 Types of Content We Crave.
I'm a business strategist, consultant, content creation specialist, and speaker. I've been studying effective marketing and business methods (both online and offline) since 1999.
Read some of my "behind-the-scenes" personal story in these posts or continue reading below…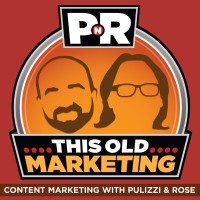 Listen to the final 7:16 segment of "This Old Marketing" where they talk about my LinkedIn post:
[sc_embed_player_template1 fileurl="http://recessionsolution.com/wp-content/uploads/2014/08/CMIPodcastFeaturingMyLinkedInJUSTMYSEGMENT.mp3"]
Here Is What Some Have Said About My Books…
I'm also the author of two e-books called "How Your Business Can Survive And Prosper In A Recession" in which I interviewed 38 top business, marketing and sales experts and got them to reveal their methods to help business owners survive and prosper in a recession.
Below are two testimonials about these books…
"Scott Aughtmon has compiled just the right advice for just the right people and at just the right time. Surviving and prospering during a recession will never be a piece of cake. But it will be a whole lot easier if you've read the wise counsel in Scott's book.  I recommend it to the skies, recession or no recession."
—Jay Conrad Levinson
Best-selling author, "Guerrilla Marketing" series of books
——————————————————————–
"When times are tough, there is no 'one' answer.  'Succeed and Prosper in a Recession' provides many answers and it provides them through the insights of America's marketing masters. If you can't get the answers from this e-manual, you haven't figured out the question, much less the problem. This book is a winner that will help you win."
—Jeffrey Gitomer
Chief Executive Salesman and author of The New York Times best sellers The Sales Bible, The Little Red Book of Selling, and others
(*See more expert endorsements of my ebooks here.)
Here are two testimonials about my book "51 Content Marketing Hacks"…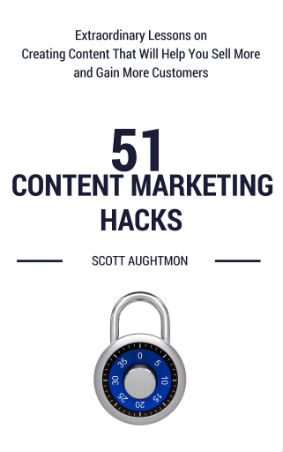 "Before writing a word for the web, read Scott Aughtmon's new book. It will turbocharge your brain. Great book with great stories." – Al Ries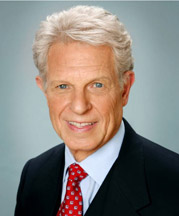 Al Ries is the author of the book War in the Boardroom, the classic, best-selling book Positioning: The Battle For Your Mind (with Jack Trout) and many other books. (Positioning was voted by AdAge as one of the 75 most important advertising ideas of the past 75 years.)
—
"Scott sent me an advance copy of the book when he saw my article on content marketing hacks.
"But in this book, Scott takes it to a whole new level. He provides practical tips on how just about anybody in any business, large or small, and no matter what industry you are in, could start generating amazing results.
"I highly recommend this book to anyone interested in reaching a new audience of potential customers with valuable content and without breaking the bank." – Michael Brenner
– Micheal Brenner
Michael is the Head of Strategy for the leading content marketing platform NewsCred. Previously he held marketing leadership positions at SAP as VP of Global Marketing and Content Strategy and Head of Digital Marketing for SAP Americas. He is the co-founder of leading social news site Business 2 Community and also created SAP's award-winning Business Innovation thought leadership blog site. He is also a contributor to leading publications such as Forbes, The Economist, and The Guardian and is a frequent speaker at industry events.
Testimonials About Scott's Skills in the Content Marketing Arena 
"Scott has consistently been one of our top authors at the Content Marketing Institute. His posts are timely, fact-driven and almost always drive a high-level of discussion.
 His
'21 Types of Content We Crave'
infographic post on CMI was one of our most  popular posts of the year!"
NOTE: You can also HEAR a segment that Joe did featuring one of my LinkedIn posts
here.
—–
"Scott Aughtmon is a masterful writer with a unique skill of engaging his audience through business storytelling. In today's 24/7, over-messaged world, Scott is able to cut through the cacophony and create connection. Content marketing and business storytelling work. Learn how to do it from one of the best, Scott Aughtmon."
– Sandra Zoratti is an Author, Speaker and Marketer/ http://www.sandrazoratti.com
Some of the Sites I've Been Featured Contributor At:
Businesss2Community.com: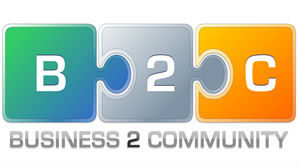 Click here to read all of my articles on that site.
ContentMarketingInstitute.com: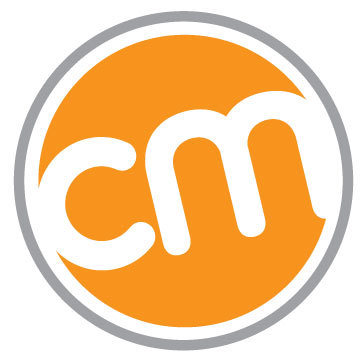 See My Most Popular Post On Their Site:
21 Types of Content We Crave (Infographic)
3 Ways to Tap Into the Most Powerful Content Tool Ever Created
4 Illuminating Lessons From One of History's Most Inventive Content Marketers
5 Types of Content Marketing to Continuously Attract Prospects
The Content Strategy that Made Justin Bieber a Star
Content Marketing Strategies of the 7 Media Giants
The 4 Commandments of Socially-Created Content
Must-See Content Marketing Examples From 2011 (expert crowd-sourced post)
Favorite Content Marketing Lessons from 2011  (expert crowd-sourced post)
Content Marketing Quick Tips: CMI Contributors Share Their Favorites (expert crowd-sourced post)
21 Things Content Marketing Experts Wish They Had Known When They Got Started (expert crowd-sourced post)
150+ Content Marketing & Social Media Predictions for 2012 (Slide #69 is my section)
6 Ways to Create Content that Catches Attention
What is Your Content Marketing Priority? 22 Experts Share Their Goals for 2012 (expert crowd-sourced post)
64 Content Marketing Essentials You Need to Know Before 2013 (My CMI posts are featured in #1 and #30 spots in this list.)

Problogger.net
9 Content Lessons Ted Turner Can Teach You
 
Writtent.com
Content Marketing Secrets From Great Comedians
Unforgettable: Content Marketing and the Reason Your Success Hinges on Being Remembered
A 3 Step Content Writing Strategy From Donald Trump
Preview of Facebook's Graph Search and Its Value for Business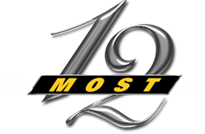 12Most.com
12 Most Effective Ways To Create Irresistible Content
Yahoo Small Business Advisor
Billy Joel And The Audacious Power Of Asking 
(*My most popular post there. It was liked on Facebook 2,300 times.)
Work with Me
If you would like my help, I am available to work with you in: creating content, content marketing coaching, business coaching and speaking. Click here to learn more.
Here Is What One Business Executive Said About My 1-Hour Free Business Coaching…
"I first heard Scott Aughtmon on a local radio station interview. I was intrigued by his comments on surviving and prospering in a recession and decided to buy his books.
"The books were outstanding but the extra special benefit I did not expect was an hour phone consultation with Scott. After providing Scott with answers to questions he asked about my business, I took full advantage of the hour call and included several of my Regional Directors. The hour flew by and Scott had great suggestions and insight to our business. We have implemented several of his recommendations and we have seen improvement.
"Scott is wealth of practical, modern knowledge and marketing knowhow and I highly recommend his services."
—Bob Benowitz
Executive Vice President of Operations, Primrose Schools Franchising Company
If you would like to see what others have said about that free call, then please check out what two business owners said here. If you are interested in doing this free consultation call, then contact me by using my contact page.
Free Updates From This Blog