What Experts Have Said About Volume 2
"There are always times, over the years, when events occur that are beyond your control, and these events hit your business savagely. You often don't know what hit you. You scramble to reverse the situation, and it only seems to get worse. I know, because I created 35 business's over 38 years. I really wish, back then, that I had a book like this one. It has all of the things you could do to reverse the Recession that is here, now. Implement these strategies and leave your competition in the dust."
—Ken Varga, Serial entrepreneur and author of "How To Get Customers To Call, Buy & Beg For More"
———-
"Great practical advice from successful people! This book will help you turn your potential into performance, succeed in business, and achieve your dreams, no matter what the economy does."
–Chris Widener, Best-selling author of The Art of Influence
———–
"Scott has pulled together another outstanding group of experts for Volume 2 of his book. Recession or not, if you are looking to dramatically improve your business performance, this book is a must read."
—Dennis Sommer, CEO, Executive Business Advisers and author of Adviser Secrets – How to Become a Top Performer.
———-
"A key principle of selling more in a recession is to increase your sales and marketing and do it in a way that stands out from the crowd so your clients choose to buy from you. Scott has compiled enough ways to do that to last a lifetime. For me, Scott's book is – priceless."
— Jan Wallen, Author, "LinkedIn Works! – Find Clients, Jobs, Talent and Answers"
———-
"Tough times can hit any business at any time. This ebook is a wealth of ideas on changing adversity into opportunity."
—Ron McDaniel, CEO, Buzzoodle
"Stop worrying just about the recession and do something. The first thing you should do is read Scott Aughtmon's ebook "How Your Business Can Survive And Prosper In A Recession". It will give you all the tools to survive and even thrive."
—Laura Ries, Bestselling co-author of The 22 Immutable Laws of Branding www.RIES.com
What Experts Have Said About Volume 1
"Scott Aughtmon has compiled just the right advice for just the right people and at just the right time. Surviving and prospering during a recession will never be a piece of cake. But it will be a whole lot easier if you've read the wise counsel in Scott's book. I recommend it to the skies, recession or no recession."
— Jay Conrad Levinson
Best-selling author, "Guerrilla Marketing" series of books
———-
"When times are tough, there is no 'one' answer. 'Succeed and Prosper in a Recession' provides many answers and it provides them through the insights of America's marketing masters. If you can't get the answers from this book, you haven't figured out the question, much less the problem. This book is a winner that will help you win."
—Jeffrey Gitomer
Chief Executive Salesman and author of The Sales Bible and
Customer Satisfaction is Worthless, Customer Loyalty is Priceless
———-
"What a refreshing, uplifting break from the doom and gloom that's all around us. Reading this book is like getting an instant MBA from people who have made millions of dollars for themselves and others — regardless of the so-called economic climate."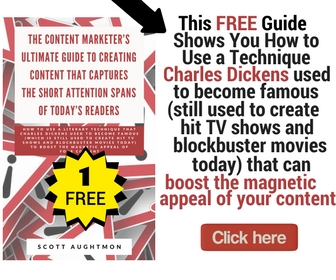 — David Garfinkel
Author, "Advertising Headlines That Make You Rich"
"Hey, I'm one of the contributors (I'm suppose to know it all), but once I opened the book, I couldn't close it until I had read, and learned something, from every interview. — This is, truly, a master work. Everyone who reads it will gain an insight into the entrepreneurial mind they have never had before. Thank you for including me in this greatest of works."
— J.F. (Jim) Straw
Publisher of The "Business Lyceum e-Letter"
———-
"Extremely worthwhile reading. You'll be glad you did."
— Melvin Powers, Author, "How to Get Rich in Mail Order"
———-
"This is an excellent book for any business owner concerned about surviving, and prospering, during tough economic times. Sage advice from experts who know how to pull more profits out of any business."
—Jonathan Mizel, The Online Marketing Letter
———-
"Recession? What recession? That's what you'll be saying
after reading "How You Can Survive and Prosper in a Recession".
But a quick warning: please don't get this book if you'll feel guilty
watching your competitors struggle to keep their doors open!"
—Yanik Silver, Creator, "Instant sales letters"
———-
"Declan Dunn's strategy #6 — the idea of snatching (legally & ethically) your competition's mailing list of buyers — is worth at least ten times the asking price of your book."
—Markus Allen, former publisher $10,000 Marketing Tip of the Day
———-
"Nothing is more exhilarating than thriving in a recession while your
competition flounders. This book provides an insider's guide to
keeping the recession's devastation in check, while preparing your business to flourish in better times. Enjoy."
—Bill Stoller, Publisher "Free Publicity", the Newsletter for PR-Hungry Businesses
Read more about these ebooks or purchase both volumes 1 & 2 today for one price of only $97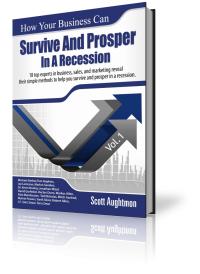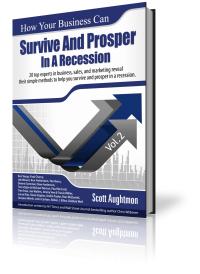 *Graphic representation. These are e-manuals (.PDF files).
You get instant access after purchase.

Don't worry, you'll be taken to a secure server. You can use PayPal, your credit card or any of these other options listed.
REMEMBER: You get BOTH e-manuals for just $97.
Check the guarantee and bonuses here. then purchase them by clicking the "click here to purchase" link above.
ABOUT THIS SECURE ORDERING:
We use Clickbank to sell our products. They are a trusted online retailer specializing in digitally delivered products. All information sent to ClickBank is encrypted (using strong 128-bit encryption) and is not disclosed to anyone, not even me!
My "10-Times Guarantee"
I know that during these hard times people can't afford to waste money. That's why I want this purchase of yours to be an investment…

If, after purchasing these ebooks, you don't believe that you can make at LEAST ten times the money you paid for these ebooks by applying these methods, then please contact me and I'd be glad to give you a refund.
You can take up to 60 days to read these e-manuals and apply what you discover. If, at that point, you still would like a refund for any reason, then please let me know.