If you'd like to know more about me and how I can help you, then
click here.
Additional testimonials about my "Recession Ebooks" can be found here and about my content marketing related work can be found here.
Endorsements About Scott's Consulting
"I first heard Scott Aughtmon on a local radio station interview. I was intrigued by his comments on surviving and prospering in a recession and decided to buy his books."
"The books were outstanding but the extra special benefit I did not expect was an hour phone consultation with Scott. After providing Scott with answers to questions he asked about my business, I took full advantage of the hour call and included several of my Regional Directors. The hour flew by and Scott had great suggestions and insight to our business. We have implemented several of his recommendations and we have seen improvement."
"Scott is wealth of practical, modern knowledge and marketing knowhow and I highly recommend his services."
–Bob Benowitz
Executive Vice President of Operations, Primrose Schools Franchising Company
*Testimonial About Scott's 1-Hour FREE Business Consultation 
——————————
"Our one hour call with Scott was invaluable to me and my team. Scott has clearly invested a significant amount of time in mastering the craft of marketing, applying insights based on his professional experience and exhaustive reading of the literature. In particular, his marketing diagnostic worksheet yielded several practical insights that my company can begin applying today to increase our brand credibility and online visibility. I plan to work with Scott in the future and would unhesitatingly recommend him to any company looking to bring onboard a marketing expert as part of their growth strategy." 
  -Aaron Polhamus, Co-Founder, Polhooper Strategic 
 ——————————
This is from one of my former clients…
"When you have been in business for at least 10 years sometimes you need a new perspective to reassess your assets and tap into hidden value. The time I spent with Scott was "spot-on" in helping me to see my business through his eyes, while offering diverse perspectives leading to increases in profit and exposure. I am grateful for Scott's strategic insights."
–Sonya Denyse
Sonya On Huffington Post
DreamDevelopment.com
——————————–
"I'm probably the least likely person to start my own business: I don't have the education, I
don't have the experience; all I had was the idea."
"Scott has bridged the gap between my idea merely remaining a dream and it actually becoming a reality. He has walked me through the process step-by-step, allowing me to go at my own pace, but giving me the guidance required for success."
"Scott is a wealth of knowledge about starting businesses and crafting them to become
sustainable ventures."
Over the past 6 months, I've developed a business plan, met with other small business owners, read several small business books, started a blog, drafted website content, and learned about content marketing. This journey has certainly been challenging for me, but I feel confident under Scott's direction and excited for where my business will go."
Allison Getty
http://www.New-ToDC.com
——————————
"Scott spent one hour on the phone with our team, and I can honestly say that it was eye opening. Within one hour, Scott opened our eyes to new ways of gaining untapped revenue, shared some highly creative, practical, and low cost forms of marketing that we had never even heard of before, and gave us incredible free resources we never knew existed. We are so excited to begin implementing what we learned in one hour on the phone with Scott."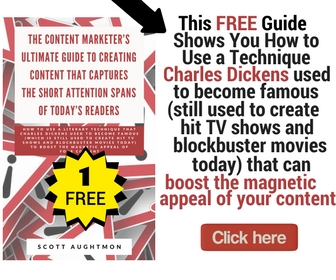 "I thought I was fairly savvy when it came to creative marketing, but I was blown away by how much new info Scott had in such a short amount of time. The one hour I spent on the phone with Scott was one of the most beneficial hours I've ever spent building my business, you can't beat it."
–Jason Calhoun
——————————
"My experience with Scott's guidance has been truly enlightening. I came to him with a stalled out marketing strategy that was getting me nowhere. Instead of giving me some useless, canned advice that anyone can find plastered all over the internet, he started me out with a comprehensive list of pre-consultation questions. After taking the time to study all the facets of my unique situation, he followed up with what I can only describe as a tidal wave session."
"I learned more in that one hour about the boundless possibilities of effective marketing strategies and tactics than I have learned from an hour of trying to glean knowledge from any other source. By the end of the session, I had an tangible action plan and plenty of momentum to boot. Thanks, Scott!!"
–David Brewer
www.epicoustics.com
*Testimonial About Scott's 1-Hour FREE Business Consultation 
——————————
Endorsements About Scott's Speaking
These are all testimonials about my talk "21 Types of Content We Crave"…
"Scott is a fantastic speaker. His presentations grab your attention from the very start, then keep you on the edge of your seat for the entire duration. Scott had an audience of B2B content marketers hanging on his every word. Scott's presentation sparked so many ideas that the subsequent Q&A with audience members ran long. Being a good sport, Scott stayed until every last question was answered."
– Dennis Shiao
Director of Content Marketing, DNN
"The title of Scott's presentation, '21 Types of Content We Crave,' was completely misleading, and that's a good thing. For most audiences, the phrase 'types of content' denotes the different content assets: data sheets, white papers, infographics, news releases, etc. Currently, there are many content experts who talk about content strategy and content assets – talks that have become content cliché. Scott's presentation, on the other hand, was about the different emotional triggersthat content should elicit and evoke – a truly brilliant and novel approach."
Alok Vasudeva, The Marketer's Continuum
About other talks/workshops I've given…
"Scott Aughtmon is a dynamic and experienced instructor who I brought to VA Palo Alto to coach our people on the history and use of social media tools – something I called Social Media 101."
"Scott spent much time with me working through and customizing the material to meet the needs of our staff."
"Scott brought his unique experience and perspective to these workshops enabling us to leverage
the information on this highly sought-after topic, presented in an exceptional application-driven format, for immediate use in the health care system."
"Scott trained/coached employees at both our Palo Alto and Menlo Park facilities and the feedback was tremendous.  I plan to have him back regularly."
"I highly recommend Scott as a trainer and coach on this and other topics he offers.  He brings a unique passion and perspective to the workshops he leads and people really respond to him."
–Timothy E. Sipes
Designated Learning Officer
VA Palo Alto Health Care System
Department of Veterans Affairs
 ——————————
The following three endorsements are from attendees of the above mentioned workshop…
March 6, 2012
"Your workshop was powerful! Now that I know how to safely navigate the site, I'll be even less intimidated! THANK YOU!! I already recommended it to my co-workers."
Laura Gigliello
VMU Supervisor
———————–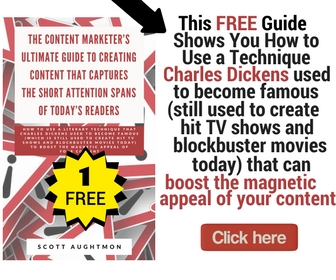 *Follow up endorsement on July 2, 2012 from the same person…
"Mr. Aughtmon,
"You are instrumental in getting me connected with veterans and veterans' comments about our facility, which would most certainly be used as resource to refine our methodologies, and or give credit to our hard working personnel."
"I must admit I have limited computer skills and limited patience for social network navigation but you succeeded in raising my comfort level."
"Thank you very much!!"
Laura Gigliello
VMU Supervisor
——————————
"I thought the class was excellent. The class was perfect for my needs. I went home last evening and played with all three networks. It was fun."
David S. Leo
Workforce Development Coordinator
VA Palo Alto Health Care System
——————————
"I found this workshop valuable for me because being a 'baby boomer', it helped me understand the different applications used to keep in touch with anyone and everyone."
"I remember being afraid of Facebook and my privacy only to learn that I could control the security settings. I'm glad to be a Facebook convert and to be able to keep in touch with family and businesses all over the United States."
"…I thought you led the workshop very well and explained things thoroughly."
Thank you,
Judith J. Rogers
Cadd Manager
Project Planning
Engineering Services
Palo Alto Health Care System
FREE 1-Hour Phone Consultation
If you'd like to see if Scott can help you, then try his FREE 1-hour phone consultation.
Click here for details.
Book Scott To Speak At Your Organization Or Conference
Looking For A Speaker?
Learn more about how you can have Scott come speak at your conference or to your team by going here.