If you've been working to grow your business for a while now and things aren't happening as fast as you want, then I'd like to help you create a MAJOR business BREAKTHROUGH.
9 Challenges Every Successful Business Overcomes

Here's the deal…
I've coached people in all different arenas: small one-person businesses, non-profits, schools, life coaches, and even top executives. (*See some of their endorsements here.)
And do you know what I've discovered?
There are 9 challenges that all successful businesses know how to overcome.
I'd like to invite you to take advantage of a special, "Business Breakthrough" coaching session (a $500 Value) where we'll work together to…
Create a crystal clear vision for your "ultimate business success" and the "perfect lifestyle" you'd like your business to provide.
 Uncover the main challenge that you need to work on right now, so you can overcome what is sabotaging the growth of your business and keeping you overworked.
You'll leave this session renewed, re-energized, and inspired to turn your business into a highly profitable, revenue-generating business that is a joy (and not a stress factor) in your life.
If you'd like to take advantage of this very special, very limited, and totally FREE 60 minute "Business Breakthrough" coaching session, copy the questions below, click here to contact me, and paste them and answer them …
1. How long have you had your business?
2. What kind of product/service do you provide?
3. What are your revenue goals for the next 12 months?
4. What was your business revenue over the last 12 months? (ballpark)
5. What do you see as the major challenges holding you and your business back from growing at the pace you want?
6. On a scale of 0-10, how important is it for you to overcome your challenges and achieve your goals today?
7. Full Name
8. Email Address
9. Phone #
10. Time Zone
Check off the areas you'd most like to work on…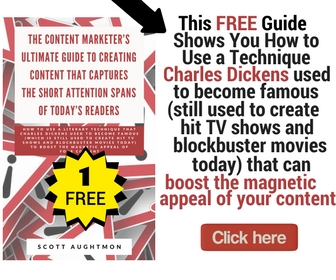 ___ Marketing
___ Sales Process
___ Cash Flow Strategies
___ Leadership & Delegation
___ Other
After Our Call => You Get My ebook: "9 Challenges Every Successful Business Overcome" for Free 
After the call, I'll email you a free copy of my ebook "9 Challenges Every Successful Business Overcome", so you discover what the other 8 challenges are.
It's a short, easy book that will give you a clear understanding of the challenges all business face as well as some action steps that you can take.
Limited to 4 People a Month
Since I am offering a full, free 60-minute Session, I can't guarantee a coaching session for everyone. I can only do four of these calls a month – max.
I'll take as many people as I  can and then start a waiting list.
You can expect to be contacted  to schedule your session within the next 3 business days.
**Again, to take advantage of this offer, simply copy the questions above, click here, paste in the questions, answer them and send them to me.