I've come up with a new way to think of content marketing and I believe it can help to answer these questions:
Why isn't content marketing working for my company?
What are we doing wrong with our content marketing?
What is content marketing really all about anyway?
This new way to think about content marketing is something I am calling "Question Directed Content Marketing".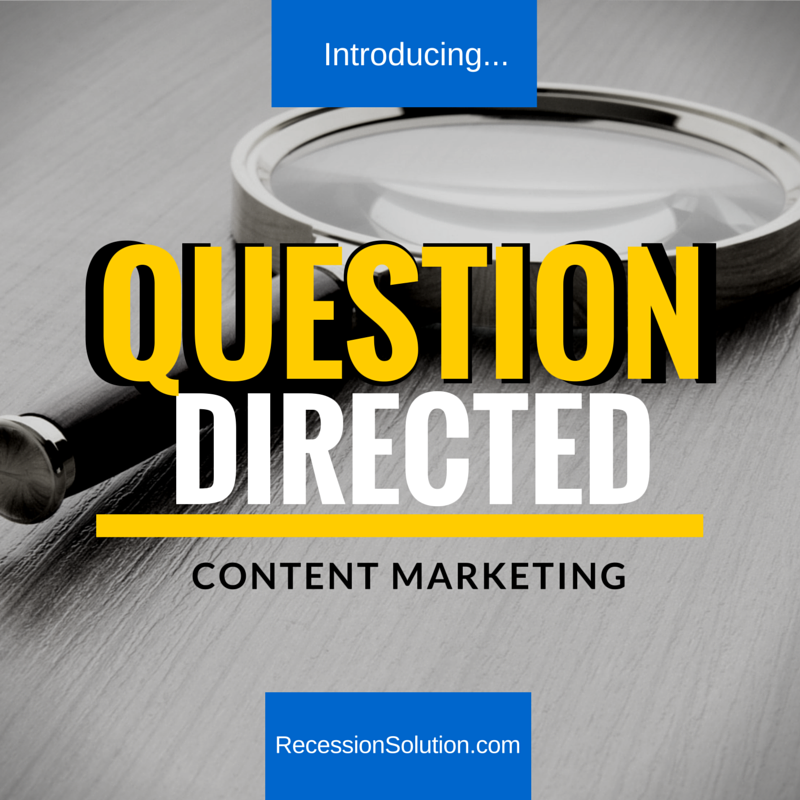 I've put together a free video 12 minute video that explains this new way of thinking about the basic core purpose for all of the content you create.
In this video, you'll discover:
The common quest we all are on

How the internet has changed that quest

How this creates an unprecedented opportunity for businesses
A new mindset and paradigm that will help you to begin using content marketing in a more effective way.
The 4 powerful things that will happen when you use it in this way

The common mistakes most businesses make with their content marketing

And finally you'll discover how to begin creating content that will allow you to stand out from your competitors
If you'd like to watch this video, then all you have to do is sign-up below.
Why Wouldn't You?
If you are hesitant to sign-up, then let me ask you one question…
If you really want to find out why your content marketing isn't working or what you need to do to fix it, then why wouldn't you take 12 minutes to watch this FREE short video?
You have nothing to lose and everything to gain!
You can be watching it in just minutes from now…